Steve Wilke Nominated for UMR 2010 United Methodist of the Year
(from www.sckans.edu)
Steve Wilke, Ph.D., vice president for planning and new programs  at Southwestern College, was recently recognized in the United Methodist Reporter (UMR) as a nominee for  2010 United Methodist of the Year.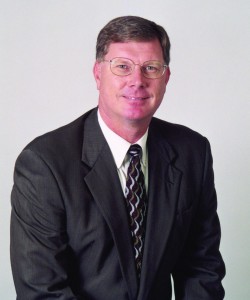 According to the UMR, Wilke was nominated for work to bring "the current tools of the culture (online software for providing online college course curriculum) to the United Methodist Church."
As the executive director of the Richard and Julia Wilke Institute for Discipleship (IFD), Wilke has strived to bring online opportunities to nurture Christian leaders for effective ministry through www.BeADisciple.com. The site offers a place where pastors can earn continuing education units, lay speakers can renew their certifications, and laity and clergy can grow in their faith. Wilke helped establish a partnership with the Wesley Ministry Network to provide a full roster of high-quality courses online. Another partnership with Upper Room Books led to the creation in 2010 of an online Advent study, "Uncluttering Your Heart During Advent and Christmas." He also helped roll out an online version of Disciple Bible Study, now in its second year and expanding its reach globally.
"I was most surprised and honored to receive this recognition for helping the Christian community use the wonderful resources being used at Southwestern College," says Wilke.  "Just as the college has moved our mission globally with students around the globe, I hope the Church can involve persons around the world in workshops and studies over the internet. This online effort is an extension of the colleges commitment to all those who are involved in ministry. I invite anyone who is interested to visit www.BeADisciple.com and sign up for the monthly e-newsletter which is sent by email."
The Rev. Sam Dixon and the Rev. Clinton Rabb posthumously share the distinction of being UMR's 2010 United Methodists of the Year.