Summit Youth Academy Helps Teens Hear God's Calling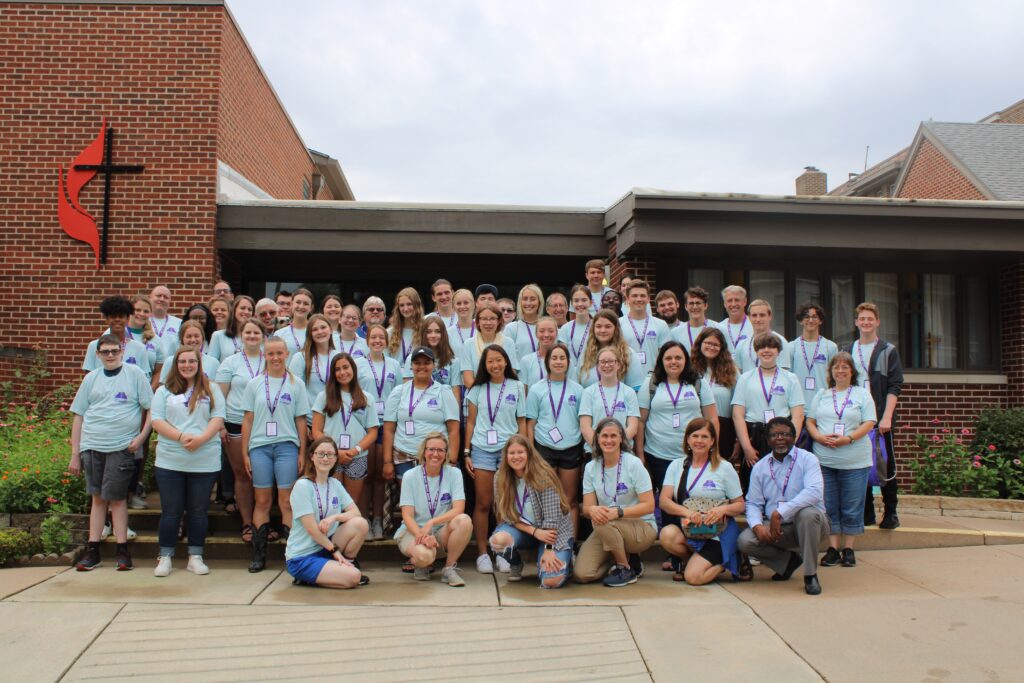 Sept. 4, 2021 — Most talented high school students know how to make the most of their abilities. Athletes work with top coaches; musicians, actors, or artists find outstanding teachers; all practice countless hours. Many spend part of their summer vacations polishing skills at camps or conferences recommended by adult mentors.   
At one Kansas college, though, a unique camp is teaching juniors and seniors an even more crucial skill.  
"We look for youth who want to hear God's calling," says Wendy Mohler-Seib, "because we believe when people hear God's call we come alive." 
Mohler-Seib, who is director of faith formation for the Institute for Discipleship at Southwestern College, has been instrumental in developing the youth event. 
Now in its fifth year, the Summit Youth Academy recruits top high school students from churches in the region. Activities include seminars with nationally-recognized theologians, small-group study and reflection, and personal exploration of gifts, passions, and ways to serve the world. Cost is minimal, with most of the expenses covered by a grant.  
During its first years the Summit was designed as a week-long camp, but pandemic caution prompted organizers to change the format in 2021. This year, the Summit was merged with the Amp It Up camp for teen musicians aspiring to be worship leaders, and two weekend events were scheduled with partner churches. The first was hosted by Mulvane United Methodist Church July 14, and another will be in Ulysses First United Methodist Church Nov. 13.  
When the event returns to its week-long format, missions, music, and tech will be elective tracks in the curriculum. 
The condensed version of the Summit continues to root its schedules on deeply historic Wesleyan practices. 
"The rhythms of prayer and study are very Wesleyan-focused," Mohler-Seib explains. "John Wesley had structures for discipleship, class meetings of 12 people that focused on the question 'How is it with my soul?," and smaller groups of three to five where they asked really pointed questions."  
College students serve as leaders of these smallest groups (known as "bands") with exploration questions tailored to adolescents. Both the questions and the safe space help the teens hone their skills in recognizing God's voice–"Where have you encountered Christ?" When have you heard God's calling?" "Have you obeyed or ignored the call?"  
Mohler-Seib emphasizes that although the Summit experience might result in a call to full-time ministry, clarity in knowing God may not be calling them to this kind of service is just as valuable.  
And even though the roots of the Summit are in a college founded by United Methodists, the event is for all Christian denominations. 
"We're looking for juniors and seniors in church who have stuck it out in youth group and want to go deeper," she says. "They want a space to dive deeper, to ask harder questions. They want to think seriously about their faith, and they're finding that here." 
For more information on the Summit Youth Academy, contact Wendy Mohler-Seib at Wendy.MohlerSeib@sckans.edu.