Faithful and Inclusive allows you to gain an understanding of how United Methodists can be both obedient to God's Word and fully welcoming to LGBTQ persons in the church.
This six-session resource for Sunday schools and small groups has been designed for participants to develop their own perspectives on the Bible's passages related to homosexuality.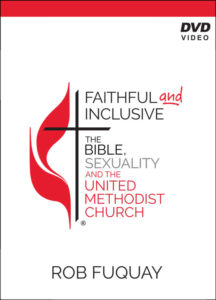 Rev. Rob Fuquay, pastor of one of the largest United Methodist congregations in the country, creates a safe space to navigate through this thorny issue, relying on the biblical-interpretation approach of Methodism's founder, John Wesley. Each video session also features the faith journeys of members of the LGBTQ community and their families. Leader guide included.
The six 50-minute video sessions cover these subjects:
1: How United Methodists Interpret Scripture
2: Old Testament Passages
3: The Influence of Culture on How We Read the Bible
4: New Testament Passages
5: The Jesus Ethic: What Did Christ Say?
6: Where Does the United Methodist Church Go From Here?
Included is a Promo Video, the Six Video Sessions, and a Leader Guide.
What You Can Expect from the Videos –
Buy Now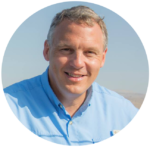 Rev. Rob Fuquay is senior pastor of St Luke's United Methodist Church, a 6,000+ member church in Indianapolis, Indiana. His books and DVD resources, published by The Upper Room and the United Methodist Publishing House, include The God We Can Know, Take the Flag, Which Way, Lord?, A New Reformation, and The Passion Play.
What Clergy are Saying –
Tom Berlin, Senior Pastor, Floris UMC, Herndon, Virginia
Rob Fuquay is a gifted pastor and bible teacher who takes seriously the hard questions people are asking about homosexuality. Rob takes us beyond easy answers and provides us with a safe and gracious forum to consider new perspectives on the lives of those who are in our families, neighborhoods and churches. Through facilitated discussion, video teaching and the study of scripture, participants will join with Rob in a quest for deeper understanding. If you have looked for a great resource to share with your church on this topic, you have found it.
Don Underwood, Senior Pastor, Christ UMC, Plano, Texas
Rob Fuquay is one of our brightest United Methodist pastors, and also one of our best communicators. In this video series he tackles the really difficult questions about human sexuality, the Bible, and the United Methodist Church. This is the most pressing theological and ecclesial issue of our time, and Rob has managed to broaden and deepen our understanding with this important and insightful work. I strongly recommend it to both clergy and lay.
Rev. Dr. Stan Copeland, Lover's Lane UMC, Dallas, Tx
Rob Fuquay is a colleague of highest integrity and his ministry has been highly effective through the years.  He is just the one to bring such a resource to the church that he obviously loves and wants to see navigate the turbulent waters of conflict over human sexuality that we are now in.  His strong Wesleyan grounding, compassionate pastor's heart shines through the curriculum and the videos.  The testimonies are powerful and move the discussion from being about "issues" to where it should be– about children of God.  Thanks for Faithful and Inclusive, I want to be one of the first to order this resource and have groups engage it.
Mike Slaughter, Ginghamsburg Church, Tipp City, Ohio
Rob Fuquay's new DVD resource is one of the best presentations on a holistic understanding of Scripture and human sexuality that I have seen. A great resource for small groups or larger group presentations.  
Rev. Dr. Mark R. Holland, Executive Director, Mainstream UMC
This video series is exactly what churches across the connection are asking for.  Pastors and Lay Leaders are looking for resources to have a conversation in their local church about homosexuality that will be healing and beneficial for everyone.  Your church is in good hands with Rev. Rob Fuquay.  Pastor Rob leads one of the largest United Methodist Churches in Indiana and understands how difficult these conversations can be.  His pastoral heart really comes through in a way that church members on both sides of the aisle can be nurtured. 
What Participants are Saying –